STREAMING
Here is a look at the Cherry Peak webcams streaming live on YouTube:
STATIC
The Vista Cam is located in the top lift shack of the Vista chairlift, with a commanding view of Cache Valley. We have several more webcams around the base of the resort.




Summit




Vista




Lodge1




Snowstake
SNOWCAT CAM
The snowcat is now rigged with a webcam! You can see live video above and still images here.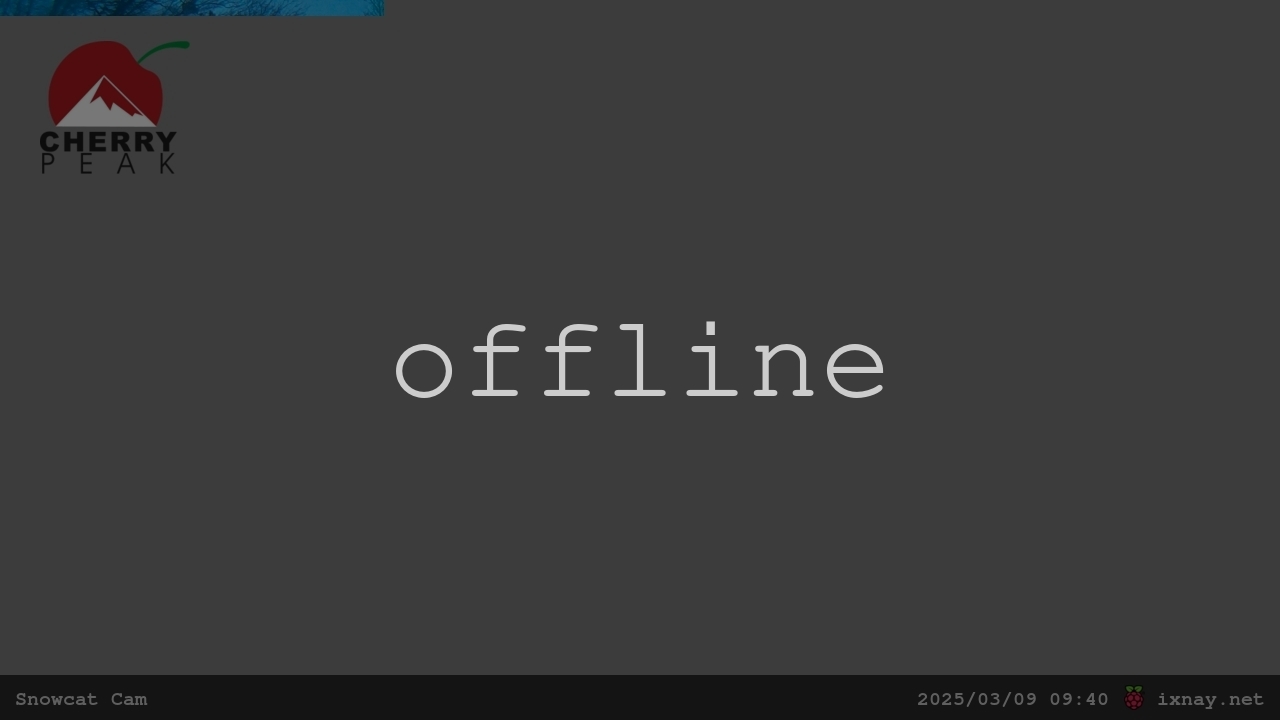 TIMELAPSE VIDEOS
These timelapse videos are normally created each hour and include all of today's images.
HTML5 Video is required for this example




Summit




Vista




Lodge1




Snowstake
BEST
We've already gotten some great shots from these new webcams. Here is one of the best: